The mission of the Division of Nutrition is to investigate, translate and disseminate the benefits of a healthy eating pattern on prevention of disease across the life span. This involves clinical interventions and large observational studies that aim to identify key nutritional factors contributing to health and underlying mechanisms that inform relevant dietary interventions. Through undergraduate, graduate and continuing medical nutrition education, we strive to train and prepare competent healthcare providers to implement science-based nutrition principles throughout their own practices and research careers.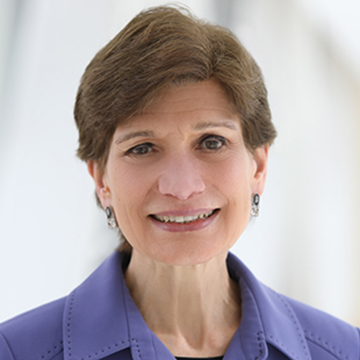 What We Do
The Division of Nutrition is responsible for overseeing nutrition education and training encompassed by the Feinberg School of Medicine curriculum as well as disseminating and updating nutrition research findings that formulate practice and policy decisions.
The Division of Nutrition investigates the impact of foods, nutrients and eating patterns in clinical- and population-based settings. Specific areas of study include:
Clinical Studies on Dietary Patterns & Health
Van Horn L, Tian L, Neuhouser ML, Howard BV, Eaton CB, Snetselaar L, Matthan NR, Lichtenstein AH. Dietary patterns are associated with disease risk among participants in the Women's Health Initiative Observational Study. J Nutr. 2012;142(2):284-91. PMCID: PMC3260060
Steffen LM, Van Horn L, Daviglus ML, Zhou X, Reis JP, Loria CM, Jacobs DR, Duffey KJ. Mediterranean diet score is associated with a lower risk of incident metabolic syndrome over 25 years among young adults: the CARDIA (Coronary Artery Risk Development in Young Adults) study. Br J Nutr. 2014;112(10):1654-61. PMCID: PMC5607033
Prentice RL, Aragaki AK, Van Horn L, Thomson CA, Beresford SA, Robinson J, Snetselaar L, Anderson GL, Manson JE, Allison MA, Rossouw JE, Howard BV. Low-fat dietary pattern and cardiovascular disease: results from the Women's Health Initiative randomized controlled trial. Am J Clin Nutr. 2017 May 17; doi: 10.3945/ajcn.117.153270.
Maternal-Fetal-Pediatric Nutrition
Clifton, R, Evans, M, Cahill, AG, Franks, PW, Gallagher, D, Phelan, S, Pomeroy, J, Redman, LM, Van Horn, L and The LIFE-Moms Research Group. Design of lifestyle intervention trials to prevent excessive gestational weight gain in women with overweight or obesity. Obesity. 2015;24(2):305–313. PMCID: PMC4731277
Peaceman, A, Clifton, RG, Phelan, S, Gallagher, D, Evans, M, Redman, LM, Knowler WC, Joshipura, K, Haire-Joshu, D, Yanovski, S, Couch, KA, Drews, K, Franks, PW, Klein, S, Martin, CK, Pi-Sunyer, X, Thom, E, Van Horn, L, Wing, RR, Cahil, AG, LIFE-Moms Research Group. Lifestyle interventions limit gestational weight gain in women with overweight or obesity: LIFE-Moms prospective meta-analysis. Obesity (2018) 0, 1-9. doi:10.1002/oby.22250.
Van Horn L, Peaceman A, Kwasny M, Vincent E, Fought A, Josefson J, Spring B, Neff LM, Gernhofer N. Dietary Approaches to Stop Hypertension Diet and Activity to Limit Gestational Weight: Maternal Offspring Metabolics Family Intervention Trial, a Technology Enhanced Randomized Trial. Am J Preventive Medicine. 2018 Sept 24.
Van Horn L, Vincent E, Perak AM. Preserving Cardiovascular Health in Young Children: Beginning Healthier by Starting Earlier. Curr Atheroscler Rep.  2018 Apr 25;20(6):26. doi: 10.1007/s11883-018-0729-7
Diet & Blood Pressure
Allison MA, Aragaki AK, Ray RM, Margolis KL, Beresford SA, Kuller L, Jo O'Sullivan M, Wassertheil-Smoller S and Van Horn L. A Randomized Trial of a Low-Fat Diet Intervention on Blood Pressure and Hypertension: Tertiary Analysis of the WHI Dietary Modification Trial. Am J Hypertens. 2016;29:959-68. PMCID: PMC4941590
Chan Q, Loo RL, Ebbels TMD, Van Horn L, Daviglus, ML, Stamler, J, Nicholson, JK, Holmes, E, Elliott, P. Metabolic phenotyping for discovery of urinary biomarkers of diet, xenobiotics and blood pressure in the INTERMAP Study: an overview. 2017;40(4):336-345. PMCID: PMC6278595
Stamler J, Chan Q, Daviglus ML, Dyer AR, Van Horn L, Garside DB, Miura K, Wu Y, Ueshima H, Zhao L, Elliott P; INTERMAP Research Group. Relation of Dietary Sodium (Salt) to Blood Pressure and Its Possible Modulation by Other Dietary Factors: The INTERMAP Study. Hypertension. 2018 Apr;71(4):631-637. doi: 10.1161/HYPERTENSIONAHA.117.09928
Systems Epidemiology of Coffee & Health
Cornelis MC, Erlund I, Michelotti GA, Herder C, Westerhuis JA, Tuomilehto J. Metabolomic response to coffee consumption: Application to a three-stage clinical trial. J Intern Med. 2018; 283:544-557.
Loftfield E, Cornelis MC, Caporaso N, Yu K, Sinha R, Freedman N. Association of coffee drinking with mortality by genetic variation in caffeine metabolism: Findings from the UK Biobank. JAMA Intern Med. 2018 (in press)
Cornelis MC, Kacprowski T, Menni C, Gustafsson S, Pivin E, Adamski J, Artati A, Eap CB, Ehret G, Friedrich N, Ganna A, Guessous I, Homuth G, Lind L, Magnusson PK, Mangino M, Pedersen NL, Pietzner M, Suhre K, Völzke H; Swiss Kidney Project on Genes in Hypertension (SKIPOGH) team, Bochud M, Spector TD, Grabe HJ, Ingelsson E. Genome-wide association study of caffeine metabolites provides new insights to caffeine metabolism and dietary caffeine-consumption behavior. Hum Mol Genet. 2016; 25: 5472-5482.
Cornelis MC. Toward systems epidemiology of coffee and health. Curr Opin Lipidol. 2015; 26:20-9. PMID:25551799.
Cornelis MC, El-Sohemy A, Kabagambe EK, Campos H. Coffee, CYP1A2 genotype, and risk of myocardial infarction. JAMA. 2006; 295:1135-41. PMID:16522833.
Gene × Environment Interactions & Cardiometabolic Disease
Cornelis MC, Qi L, Kraft P, Hu FB. TCF7L2, dietary carbohydrate, and risk of type 2 diabetes in US women. Am J Clin Nutr. 2009; 89:1256-62. PMID:19211816;PMCID:PMC2667467.
Cornelis MC, Tchetgen EJ, Liang L, Qi L, Chatterjee N, Hu FB, Kraft P. Gene-environment interactions in genome-wide association studies: a comparative study of tests applied to empirical studies of type 2 diabetes. Am J Epidemiol. 2012; 175:191-202. PMID:22199026;PMCID:PMC3261439.
Cornelis MC, Hu FB. Gene-environment interactions in the development of type 2 diabetes: recent progress and continuing challenges. Annu Rev Nutr. 2012; 32:245-59. PMID:22540253.
Genetic Determinants of Nutrient Exposures & Eating Behaviors
Major JM, Yu K, Wheeler W, Zhang H, Cornelis MC, Wright ME, Yeager M, Snyder K, Weinstein SJ, Mondul A, Eliassen H, Purdue M, Hazra A, McCarty CA, Hendrickson S, Virtamo J, Hunter D, Chanock S, Kraft P, Albanes D. Genome-wide association study identifies common variants associated with circulating vitamin E levels. Hum Mol Genet. 2011; 20:3876-83. PMID:21729881;PMCID:PMC3168288.
Cornelis MC, Rimm EB, Curhan GC, Kraft P, Hunter DJ, Hu FB, van Dam RM. Obesity susceptibility loci and uncontrolled eating, emotional eating and cognitive restraint behaviors in men and women. Obesity (Silver Spring). 2014; 22:E135-41. PMID:23929626;PMCID:PMC3858422.
Cornelis MC, Fornage M, Foy M, Xun P, Gladyshev VN, Morris S, Chasman DI, Hu FB, Rimm EB, Kraft P, Jordan JM, Mozaffarian D, He K. Genome-wide association study of selenium concentrations. Hum Mol Genet. 2015; 24:1469-77. PMID:25343990;PMCID:PMC4321444.
Cornelis MC, Flint A, Field AE, Kraft P, Han J, Rimm EB, van Dam RM. A genome-wide investigation of food addiction. Obesity (Silver Spring). 2016; 24:1336-41. PMID: 27106561 ; PMCID: NIHMS818110.
Medical Nutrition & Lifestyle Education
Van Horn L. The Nutrition Academic Award: brief history, overview, and legacy. Am J Clin Nutr. 2006;83(4S):936S-940S. doi: 10.1093/ajcn/83.4936S
Hivert MF, Arena R, Forman DE, Kris-Etherton PM, McBride PE, Pate RR, Spring B, Trilk J, Van Horn L, Kraus WE, American Heart Association Physical Activity Committee of the Council on L, Cardiometabolic H, the Behavior Change Committee, Cardiometabolic H, the Council on E, Prevention, the Exercise CR, Secondary Prevention Committee of the Council on Clinical C, the Council on C and Stroke N. Medical Training to Achieve Competency in Lifestyle Counseling: An Essential Foundation for Prevention and Treatment of Cardiovascular Diseases and Other Chronic Medical Conditions: A Scientific Statement From the American Heart Association. Circulation. 2016:1-20. Doi: 10.1161/CIR.0000000000000442
Kushner RF, Van Horn L. Teaching Nutrition in the Context for Lifestyle Medicine. Medical Science Educator. 2018 Jul 26. doi: 10.1007/s40670-018-0602.
Aspry KE, Van Horn L, Carson JAS, Wylie-Rosett J, Kushner RF, Lichtenstein AH, Devries S, Freeman AM, Crawford A, Kris-Etherton P; American Heart Association Nutrition Committee of the Council on Lifestyle and Cardiometabolic Health; Council on Cardiovascular and Stroke
Meet Our Team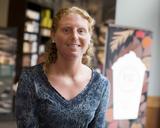 Dr. Cornelis' research aims to couple modern high-throughput omic-technologies to traditional clinical and epidemiological methods to enhance biological understanding of how diet and nutrition contributes to chronic disease. She has a special interest in the genetics of coffee consumption, caffeine metabolism, taste preferences and other dietary behaviors.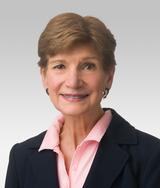 Linda Van Horn, PhD, RDN is a clinical nutrition epidemiologist whose research focuses on primary prevention of cardiometabolic and other chronic diseases beginning in utero and continuing throughout the life course.