Cancer Epidemiology and Prevention
We conduct research in areas including cancer epidemiology (risk factors such as social determinants and the environment), understanding biomarkers and mechanisms of cancer development and creating new tools for cancer screening/early detection and precision health (prevention and intervention). Globally, we are also studying epigenomic biomarkers of HIV-associated cancers in low- and middle- income countries (LMICs). In tandem with this effort we are training cancer scientists to help LMICs develop multidisciplinary research teams capable of performing advanced molecular epidemiology research.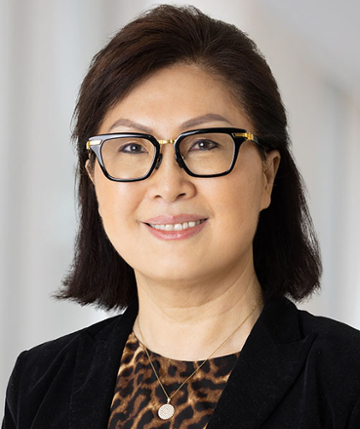 Our Research
Browse below to explore our faculty's research and areas of focus. Visit Our Currently Active Research Projects page to learn more.
Lifang Hou, MD, PhD, is a cancer molecular epidemiologist. Her overarching research goal is to understand the biological mechanisms linking environmental risk factors with subclinical or clinical disease development, which ultimately lead to the development of effective strategies for prevention of chronic diseases. The biomarkers that Hou has investigated include genetic factors (i.e., polymorphisms, telomere length shortening and mitochondria DNA copy number variations) and epigenetic factors (i.e., DNA methylation, histone modifications and microRNA profiling). In addition to being a PI of several NIH-funded grants, Hou is the co-director and co-PI of the Northwestern Consortium for Early Phase Cancer Prevention Trials of the Division of Cancer Prevention Consortia, National Cancer Institute. In addition, molecular cancer epidemiology also serves as an useful tool by other areas of our cancer-related epidemiology research, such as environmental, behavioral, nutritional studies.
Elizabeth Hibler, MPH, PhD, is a molecular epidemiologist conducting research focused on the relationships between diet, physical activity and genetic/epigenetic factors in the etiology and prevention of cancer. Hibler has a background studying vitamin D metabolites and colorectal neoplasia. Hibler is currently conducting studies related to physical activity and DNA methylation of gene loci associated with breast and colon cancer risk. In the future, her goal is to evaluate the influence of physical activity and dietary interventions on epigenetic variation among individuals at high-risk for cancer.
Environmental exposure is a major risk factor for various cancers. The environmental pollutants that we have been studying include pesticides, air pollution and heavy metal exposure in relation to various cancers, such as prostate, gastric, colorectal and non-Hodgkin's lymphoma. Many initiators of human cancers are chemical electrophiles, but because reactive electrophiles have short biological half-lives, they can rarely be measured directly in target tissues. However, chemical electrophiles that modify DNA and cause cellular damage also react with abundant blood proteins to form stable protein adducts. William Funk, PhD, has developed a novel method to generate adduct maps in a true "omics" fashion to measure environmental exposures. This novel method is suitable for large population-based studies.
Chad Achenbach, MD, MPH, studies non-Hodgkin's lymphoma in HIV-positive patients in several cohorts of HIV-positive individuals and AIDS patients, including the Multi-Center AIDS Cohort Study, the Women's Interagency HIV Study and the AIDS Clinical Trials Group Longitudinal Linked Randomized Trials. He examines a number of biomarkers for B-cell activation and EBV reactivation in both retrospective and prospective settings.
Linda Van Horn, PhD, RD, is a nutritional epidemiologist. In Van Horn's Maternal-Offspring Metabolics: Family Intervention Trial, an NIH-funded (NIDDK-NHLBI-NICHD) Randomized Clinical Trial aiming at controlling gestational weight gain and maternal-offspring cardiometabolic outcomes among 300 overweight/obese pregnant women by lifestyle interventions (including physical activity consisting of 30 minutes per day of walking and a healthier, nutrient-dense and low-caloric diet), Hou and Van Horn study whether maternal toxic trace elements and essential trace elements are associated with the size and body composition of the offspring at birth and in infancy, which are known to be risk factors for childhood and adulthood obesity, a risk factor itself for various cancers.
Raymond Bergan, MD, and Hou have been developing a collaborative project to study dietary genistein intake, blood genistein levels and epigenetics in prostate cancer in both Chinese and U.S. men. U.S. men have a very high prostate cancer incidence rate, whereas Chinese men have the lowest incidence and mortality rates in the world. This comparative study will provide information for the first time on the role dietary genistein and its biology and epigenetics play in the U.S.-China prostate cancer incidence and mortality rate disparity.
The Make Better Choices Study 2 is the randomized controlled trial of Bonnie Spring, PhD. She is testing or the optimal way to initiate and maintain healthy lifestyle changes, including increased fruit/vegetable intake, decreased sedentary leisure screen time and increased physical activity, all of which are known to be protective factors of cancers. Spring and Hou are examining whether these behavioral interventions induce epigenetic biomarker changes that have been implicated in cancer etiology. This project has the potential to provide a biological basis for healthy behavioral management as well as important information for developing preventive strategies for cancer.
Hou collaborates with Vadim Backman, PhD, MS, and Rupali Roy, MD, to conduct research to identify cancer early detection markers using a novel suite of optical technology developed by Backman's laboratory. Hou tests whether these optical markers can serve as early detection markers for several cancers in large-scale population-based studies. China provides unique opportunities for conducting large population studies because of the large patient pool. In collaboration with Fudan University in Shanghai, China, this multidisciplinary research team has been working on cancers at various sites, including esophageal, gastric, pancreatic and colon cancers.
Most cancer epidemiology studies have focused on identifying environmental risk factors and biomarkers that define at-risk populations for cancers. However, preventing at-risk individuals from developing cancers is a very important component or step in the task of cancer prevention. Conducting preventive clinical trials will help discover measures to prevent at-risk populations from developing cancers. Hou and Raymond Bergan, MD, serve as the co-directors and co-PIs for the Northwestern consortium of the NCI to conduct early-phase clinical trials of agents that may have cancer prevention effects in high-risk individuals. The endpoints of the trials are molecular biomarkers, including optical and epigenetic markers. This project also provides opportunities for faculty members with different areas of cancer research expertise, such as infectious disease, nutritional epidemiology, molecular epidemiology and environmental epidemiology, to be involved in the numerous individual trials that will be proposed and developed.
The Division of Cancer Epidemiology & Prevention in the Department of Preventive Medicine and the Robert H. Lurie Comprehensive Cancer Center of Northwestern University seek to hire outstanding scientists with extensive experience in cancer bioinformatics with a focus on cancer genomics and epigenomics who want to join a growing, dynamic team and have a real impact on the future of cancer care and prevention.  Please see the Department of Preventive Medicine's Employment Opportunities page for further detail.
Faculty Spotlight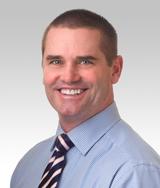 My research focuses on developing and applying biomarker methods to explore environmental risk factors associated with chronic diseases, cancers, and complex disorders. This work includes both discovery-based approaches using protein adduct profiles to identify unknown risk factors, and targeted approaches using finger stick blood samples to extend the application of exposure biomarkers to molecular epidemiology.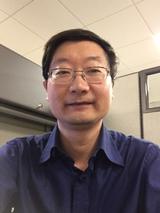 Dr. Jun Wang is Research Associate Professor in the Department of Preventive Medicine, Division of Cancer Epidemiology and Prevention. He has extensive experiences in genomic studies to identify and validate biomarkers associated with breast cancer risk and progression, and to investigate gene networks and signal transduction pathways initiated by steroid hormones. With the integrated skills in molecular biology and medical informatics, he is interested in translational research in genetic and epigenetic factors such as DNA polymorphisms, DNA methylation and microRNA as risk biomarkers and molecular targets for cancer prevention.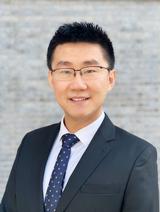 Dr. Zheng's research focuses on studying multi-omic biomarkers that predict cancer risk and progression, help risk stratification for cancer screening, and provide biological information for precision medicine-based intervention strategies to improve cancer survivorship.

Contact Us
Cancer Epidemiology & Prevention
680 N. Lake Shore Dr.
Suite 1400
Chicago, IL 60611   (Map it)
Phone: 312-503-6579