Behavioral medicine is an interdisciplinary field that integrates behavioral, psychosocial, biomedical, and data sciences to understand health, mental health, and illness.  In translating science into practice, behavioral medicine uses a variety of techniques (cognitive behavior therapy, mindfulness and medication, biofeedback, positive psychology and others) to improve health and mental health.  Much of the research in the Division of Behavioral Medicine is exploring at how to use technologies such as web and phone apps, sensors, and data analytics to facilitate access to behavioral health treatments.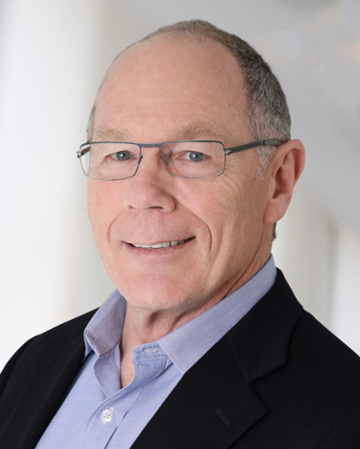 What We Do
The Division of Behavioral Medicine has two postdoctoral training programs. One, funded by the NCI, is a full-time T32 postdoctoral research training program in behavioral and psychosocial aspects of cancer prevention and control. The other, funded by the NIMH, is a multidisciplinary T32 postdoctoral research fellowship that contains fellows with backgrounds in psychological and behavioral sciences, and fellows from human-computer interaction in digital mental health.
The Division provides a monthly webinar, in collaboration with the Center for Behavioral Intervention Technologies (CBITs) featuring talks on or related to digital mental health from leaders across a wide range of specialties, including psychology and psychiatry, human-computer interaction, computer science, implementation science and policy. Webinars are held the first Tuesday of each month at noon central time. Register for the 2022-2023 Zoom Webinar series here. Browse the complete list of upcoming events on our PlanIt Purple Calendar.
The Division serves as the base of learning resources in interdisciplinary team science. Resources include the Team Science online learning modules and the team science graduate course in the MSCI program. This course offers practical guidance about how best to engage in team science to pursue complex science questions, work effectively with team members and produce high-impact research outcomes that help meet society's needs.
Learning resources for professionals are also developed and housed in the division, including evidence-based behavioral practice (EBBP), the Wireless and Mobile Health (mHealth) training course, and the Design for Digital Mental Health Reading Course.
Major research funding for the Department of Preventive Medicine's Division of Behavioral Medicine has been awarded by the National Cancer Institute, American Cancer Society, American Heart Society, National Institute of Mental Health, National Institute of Child and Health Development, National Heart, Lung and Blood Institute and the National Institute of Diabetes and Digestive and Kidney Diseases, alongside other federal and private institutions.
Visit our faculty's lab pages to learn more:
Faculty Spotlight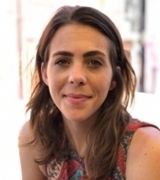 Dr. Kruzan is a Research Assistant Professor in the Department of Preventive Medicine and the Center for Behavioral Intervention Technologies in Northwestern University's Feinberg School of Medicine. Prior to this she completed a T32 postdoctoral fellowship in digital mental health at Northwestern. Dr. Kruzan's research program is focused on the design, evaluation, and implementation of scalable digital mental health interventions for self-injurious thoughts and behaviors in adolescents and young adults. She employs user-centered design methodologies to partner with young people, understand their mental health needs, and create digital resources primarily for those not yet engaged in formal treatment. She earned a doctorate in Communication from Cornell University, MSW from The Ohio State University, and MA from University of Illinois at Chicago.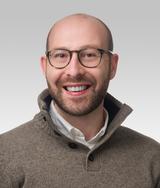 Dr. Meyerhoff's program of research focuses on increasing access to suicide prevention care through the development and evaluation of technology-based preventive interventions. Dr. Meyerhoff employs human-centered design principles to partner with the lived experience community and design interventions that support suicide-related coping. He has a background in psychological intervention research for affective disorders with a specific emphasis on cognitive behavioral interventions for recurrent depressive disorders.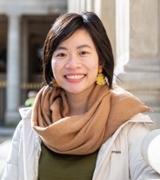 Dr. Milkie Vu (she/her) is a mixed-methods researcher with nearly a decade of experience conducting community-engaged research to promote health equity. Her interdisciplinary research program addresses three interrelated themes: 1) exploring multilevel factors influencing health behaviors, with an emphasis on cancer prevention and control (e.g. HPV vaccination) among Asian Americans and migrant communities; 2) understanding and addressing health-related social needs of diverse populations; and 3) leveraging implementation science and community engagement to develop, implement, and sustain evidence-based programs, particularly in underserved communities or low-resource settings.