In the Division of Epidemiology, we focus on conducting observational studies and clinical trials to address major public health challenges nationally and globally. In addition to leading numerous investigator-initiated projects and participating in many long-term multi-center observational cohort studies, our faculty are actively engaged in collaborative research across the school of medicine as well as other schools and institutes, including the McCormick School of Engineering, Weinberg College of Arts and Sciences and the School of Education and Social Policy.
"In this era of focus on reproducibility and rigor in research, our goal is to have the greatest influence on population and clinical research aimed at improving human health by both supporting investigator-initiated research from within our division and collaborating with investigators across multiple disciplines. Additionally, we seek to be leaders in providing postdoctoral epidemiology education to train the next generation of population scientists."
What We Do
The division has a lengthy and proud history of involvement in NIH-sponsored, multi-site, longitudinal cohort studies, and its faculty oversee many investigator-initiated, NIH-sponsored research projects and trials focused on population health. While the early years of the division focused most intensively on cardiovascular health and disease, recent years have seen an expansion of focus into numerous disease and health topics such as cancer, obesity, diabetes, pulmonary disease, cognitive decline, depression, arthritis, chronic kidney disease, and lifecourse epidemiology. Faculty use numerous cutting-edge methods in study design, measurement, implementation, and analysis to better understand the etiology of heath and disease; division members are currently involved in observational studies utilizing social epidemiology methods, complex statistical modelling, multiple types of –omics measurement, insurance claim and EHR data, and tech-enabled assessment of physical activity and diet to name just a few methods and techniques. Division faculty also develop innovative prevention efforts for individuals and groups at high risk for developing certain chronic diseases and rigorously assess these efforts in trials using refined statistical and epidemiological methods.
The division educates and trains pre- and postdoctoral students, university faculty and community members to use epidemiology, biostatistics and bioinformatics methods to apply and translate research findings.
The NHLBI CVD training grant is a full-time, NHLBI-funded T32 postdoctoral research training program in cardiovascular epidemiology and prevention based in the division of epidemiology.
In addition to the CVD training grant, our faculty supports training in epidemiology through independent studies and by teaching in several Northwestern degree programs.
The Master of Science in Biostatistics is a four-quarter (July 1 through mid-June) program training postdoctoral and predoctoral scientists to apply current methods of epidemiology and biostatistics to conduct research on a range of health problems facing the population.
The Masters of Public Health Program offers an accredited master's degree in public health to full-time (accelerated), part time and joint-degree students and offers a specific concentration in epidemiology.
The Masters of Science in Clinical Investigation program is a part-time evening program primarily for medical residents, fellows and junior faculty members who wish to receive formal training in clinical research.
Faculty Spotlight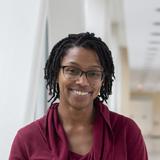 Kiarri Kershaw is a social epidemiologist whose research focuses on understanding the contributions of various aspects of the social environment on health including social relationships, psychosocial stressors, and neighborhood conditions and resources. She has examined the social environment in the context of cardiovascular disease risk factors and outcomes, adverse pregnancy outcomes, and biological markers of aging.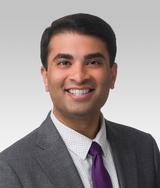 As a general and preventive cardiologist, I provide care for a wide range of cardiovascular diseases in adults of all ages, and particularly focus on meeting with patients who are interested in identifying strategies for heart disease prevention.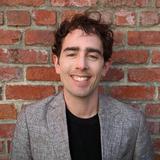 As Assistant Professor of Preventive Medicine and Director of Population Health at Northwestern University's Center for Food Allergy and Asthma Research (CFAAR) the overarching focus of Dr. Warren's research is to characterize and ameliorate the burden of food allergy via large-scale epidemiological studies and behavioral interventions.