Phillips Lab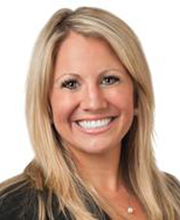 The Phillips Lab, led by principal investigator Siobhan M. Phillips, PhD, conducts interdisciplinary research focused on understanding the determinants and health outcomes of physical activity participation and the translation of this research into practice. We are particularly intersected in the role of physical activity in cancer prevention, control and survivorship. However, we are interested in exploring ways to get everyone to be more active.
The public health recommendations for physical activity are that all adults should engage in 150 minutes of moderate intensity aerobic activity per week. Unfortunately, over two-thirds of adults do not meet these recommendations for physical activity. Our goal is to change that. We want to make physical activity fun, accessible and part of everyone's life. Our goal is to get people to move more and to feel better about themselves and their abilities.
There is likely not a "one size fits all" solution to the inactivity epidemic. Therefore, we are trying to understand: How much activity can we get people to do? How much activity is necessary for specific health benefits? How do we design and build programs that help people be more active and exercise for life?
We design, test, implement and disseminate physical activity interventions. Most of our work focuses on cancer survivors, but we are also interested in the general population, special populations and those with other chronic conditions. We use a variety of strategies to do this and are interested in partnering with physicians, community organizations and the general public. 
If you are interested in learning more about our research, opportunities for collaborating or training opportunities, please contact Phillips at smphillips@northwestern.edu.
Research Studies
 Impact of Chemotherapy on Activity Patterns in Breast Cancer Patients Undergoing Chemotherapy (IMPACT Study)
This is a prospective observational study that uses three 10-day ecological momentary assessment "bursts" of data collection at the beginning, middle and end of chemotherapy to examine potential clinical (e.g., treatment dosage, treatment adherence), behavioral (e.g., self-efficacy, motivation) and psychosocial (e.g., fatigue, pain) determinants and outcomes of activity and sleep pattern changes during chemotherapy for breast cancer. This study is funded by the Lynn Sage Cancer Research Foundation. To learn more about the study and see if you qualify, please contact us at nuimpactstudy@northwestern.edu.
 Designing to optimize dissemination and implementation of a physical activity intervention in breast cancer survivors (Fit2Thrive)
The primary purpose this study is to develop and test the feasibility and acceptability of technology supported physical activity intervention for breast cancer survivors using a patient-centered approach. The effects of the intervention on objectively-measured physical activity and quality of life indicators will be examined in a 12-week intervention with a 12-week follow-up period in a nationwide sample. This study is funded by The National Cancer Institute (K07CA196840). We are not currently recruiting for this study. To learn more about the study, please contact us at fit2thrive@northwestern.edu.  
 Cancer to 5K Program Evaluation Study
The purpose of this study is to examine potential pre- and post-participation changes in physical activity, motivation and patient reported outcomes including fatigue, depression, social isolation and self-esteem among participants in the Cancer to 5K program. The cancer to 5K program is a 12-week program that trains adolescent and young adult cancer survivors at eight sites across the U.S. to train for a 5K race. This study is funded by the National Institutes of Health's National Center for Advancing Translational Sciences (UL1TR001422). We are currently recruiting. To learn more about the study and see if you qualify, please contact us at CT5KStudy@northwestern.edu.
 Needs Assessment for Technology-Supported Lifestyle Interventions for Breast Cancer Survivors (Completed)
This cross-sectional survey was conducted in the summer of 2015 to examine survivors' (n=279) interest and preferences for technology-supported lifestyle interventions. We also explored potential social cognitive determinants of sedentary behavior. This study was funded by the National Institutes of Health's National Center for Advancing Translational Sciences (UL1TR000150).
Education & Training Opportunities
If you are interested in joining the lab or working on a specific physical activity-related research project, please contact Phillips at smphillips@northwestern.edu. Students can conduct research for course credit or independent study. Potential opportunities as a member of the lab include: conducting exercise testing, study management, data analyses, leading exercise sessions and helping to write manuscripts and grants. Experiences will vary depending on current projects and research interests.
Publications
To view a listing of publications, please visit Phillips' faculty profile.
Back to top